Ubuntu Michigan 13.10 release party: Thank you!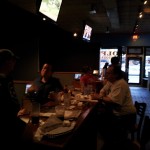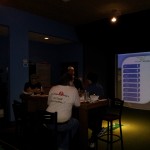 Just wanted to take a quick moment to thank everyone who came out for our latest release party last night at Black Lotus Brewery / The Drive In. Also huge thanks to Jason and everyone at Black Lotus / The Drive In for making us feel welcome and for accommodating our merry band of Ubuntero folks. We didn't get a chance to show off our driving skills (though I know who is on the short-list to make sure they attend for the next release party at The Drive In
) but there was a lot of fun, good food, and of course great beer. Also big thanks to James Hice for organizing the event! Thank you everyone!
This work is licensed under a Creative Commons Attribution 3.0 Unported.