JoDee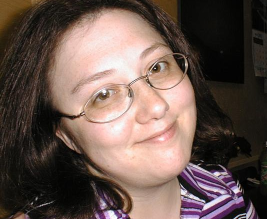 I LOVE JoDee BAKER!!!
JoDee Baker is my lovely wife (*smile*). She is a brilliant aspiring astro-physicist, an extremely talented flutist, and extremely gorgeous (and that's my completely unbiased opinion. (*grin*) ). She is also the best damn Galaga player I've ever seen. She is my soul mate, and my one and only.
She has her own web-site now, so why not go there!